{category.name}
Please note: All items featured in this catalog may not be available in-store, but can be ordered for you. Call or see store for details!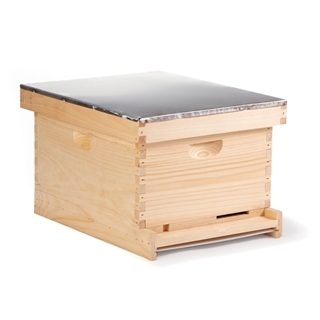 Manufacturer: Miller Manufacturing Company
SKU: 10003324
Start beekeeping with the Little Giant 10-Frame Complete Beehive. Features include telescoping outer cover, vented inner cover, 10-frame 9.5 inch deep hive body, 9.125 inch wooden frames with wax-coated black plastic foundation, screened bottom board, mite grid and entrance reducer. The hive comes pre-assembled for easy setup and use.
We are constantly adding new specials to our site. Be sure to check back often!
Sign up for exclusive offers, information and updates!