{category.name}
Please note: All items featured in this catalog may not be available in-store, but can be ordered for you. Call or see store for details!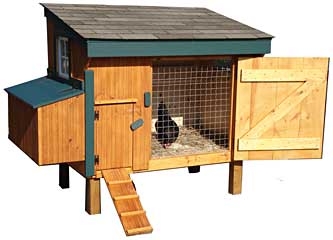 UPC: 080000980007
SKU: 08000098
Model Number: 83717
Our 3ft x 5ft Chicken Coop comes with 3 nesting boxes. The rough pine siding is stained cedartone with hunter green trim and the roof shingles are black. Your consumers will appreciate the quality construction and innovative nesting box access for easy egg collection.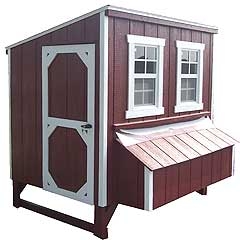 UPC: 756637247416
SKU: 08000086
Model Number: 83717
Chicken coop with nesting boxes 72x54x74in. Red siding, white trim, and black shingles. Quality Amish wood construction direct from Lancaster County, Pennsylvania. Duratemp plywood siding. Sturdy plywood panels surfaced with tempered hardboard resist damage and weather degradation. 25-year asphalt shingles.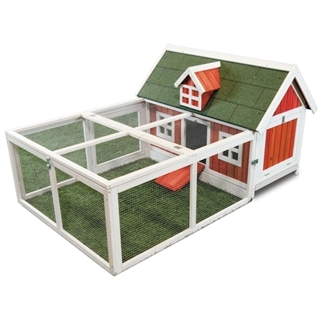 The Ware Little Red Hen Chicken Coop is a quality full free-range pasture pen combining barnyard charm with real farm function. This easy-to-assemble coop features an appealing barn design, E-Z clean metal pull pan, secure internal nest box, comfortable ramp, and large easy access doors. Make the Little Red Hen Chicken Coop an attractive addition to your yard or farm.
We are constantly adding new specials to our site. Be sure to check back often!
Sign up for exclusive offers, information and updates!