{category.name}
Please note: All items featured in this catalog may not be available in-store, but can be ordered for you. Call or see store for details!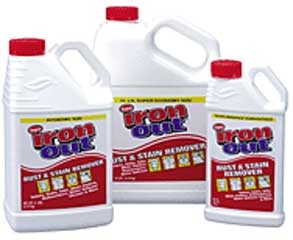 UPC: 076168000039
SKU: 06603479
This 10 lb. container of Super Iron Out is the leading all-purpose rust and stain remover and water softener cleaner. It cleans toilets, sinks, tubs, dishwashers, exterior surfaces and more. It cleans and maintains water softeners, and also whitens, brightens and removes rust stains from white clothing and fabrics. Super Iron Out is a reducing agent that chemically changes rust into a clear, soluble state that easily rinses away without scrubbing.
We are constantly adding new specials to our site. Be sure to check back often!
Sign up for exclusive offers, information and updates!