{category.name}
Please note: All items featured in this catalog may not be available in-store, but can be ordered for you. Call or see store for details!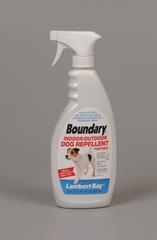 UPC: 000000000000
SKU: 06602475
A training aid for your pet. Will repel dogs for up to 24 hours when applied daily. Keeps pet away from furniture, carpet, trees, shrubs, garbage cans and bags, and other forbidden areas.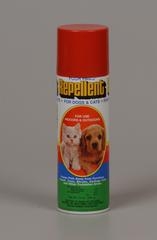 UPC: 045663170004
SKU: 06600906
An excellent training aid for pets. Will repel dogs and cats for up to 24 hours. Spray lightly indoors and outdoors.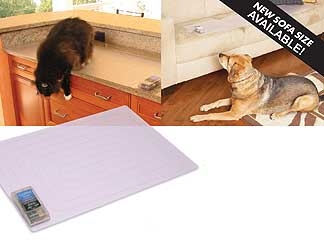 UPC: 000000000000
SKU: 06631737
Model Number: 40071
Help your cat or dog learn good house manners by keeping them off furniture or counters, or out of selected rooms. Scat Mat emits a mild, harmless static pulse when your pet touches it. Pets soon learn which parts of your home they should avoid. With three intensity levels, Scat Mat works for any size cat or dog.
We are constantly adding new specials to our site. Be sure to check back often!
Sign up for exclusive offers, information and updates!