{category.name}
Please note: All items featured in this catalog may not be available in-store, but can be ordered for you. Call or see store for details!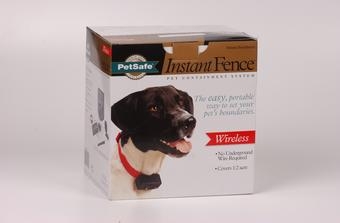 UPC: 730000000000
SKU: 06664176
Wireless: Just plug and play, sets up in minutes. Portable: Can be easily taken to a new home, or while traveling in an RV. Safe and secure: Provides a safe zone for your pet that cannot be run-through, dug-under or jumped over. No installation, no burying wire, no stakes. Operates off of convenient camera batteries. Many built-in safety features. Set-up and training video included.
UPC: 730000000000
SKU: 06614901
Covers up to 10 acres with additional wire and flags. Receiver designed for stubborn or hard to train pets. Five progressive levels of correction. Low battery indicator flashes when battery gets low. Tone plus vibration only mode for training. Operating and Training Guide. Step-by-Step Installation and Training DVD.
We are constantly adding new specials to our site. Be sure to check back often!
Sign up for exclusive offers, information and updates!