{category.name}
Please note: All items featured in this catalog may not be available in-store, but can be ordered for you. Call or see store for details!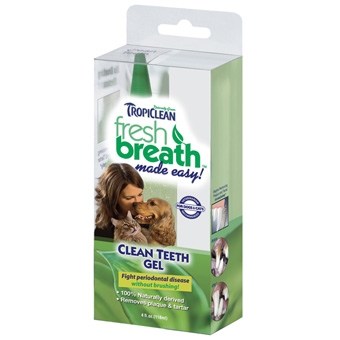 UPC: 645000000000
SKU: 06645630
Model Number: 1008
Works fast and naturally to help reduce plaque and tartar on dogs and cats -- no toothbrush required. A proprietary blend of natural, holistic ingredients produce a healthy oral environment. Kills the germs that cause bad breath, plaque and gingivitis. Soothes minor gum irritations. For clean teeth and up close fresh breath everyday!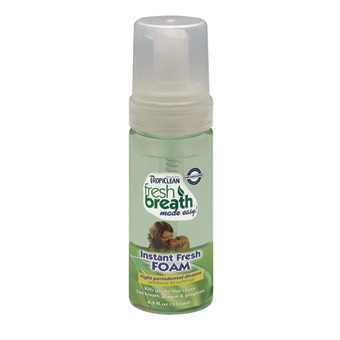 UPC: 645000000000
SKU: 06645631
Model Number: 1022
Regular use of Fresh Mint Foam keeps teeth and gums clean. Its natural formula helps freshen their breath. For best results, your pet should receive daily oral care to promote periodontal health and overall wellness.
UPC: 645000000000
SKU: 06645632
Model Number: 1015
Tropiclean's natural Water Additive is developed to provide dogs and cats with essential daily oral hygiene care. Without proper dental care, 70% of dogs and cats start to show signs of oral disease by age 3. Oral disease can eventually lead to tooth loss or other serious health problems. Tropiclean's natural Water Additive promotes healthy gums and eliminates bad breath for up to 12 hours.
We are constantly adding new specials to our site. Be sure to check back often!
Sign up for exclusive offers, information and updates!