{category.name}
Please note: All items featured in this catalog may not be available in-store, but can be ordered for you. Call or see store for details!
UPC: 000000000000
SKU: 06602689
Functions as a monitor as well as a trap for the flea problems you may experience if you are a pet owner.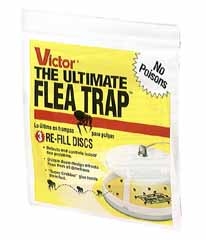 UPC: 000000000000
SKU: 06602983
Non-Poisonous Solutions for Flea Control. 3 refill traps per envelope.
We are constantly adding new specials to our site. Be sure to check back often!
Sign up for exclusive offers, information and updates!