{category.name}
Please note: All items featured in this catalog may not be available in-store, but can be ordered for you. Call or see store for details!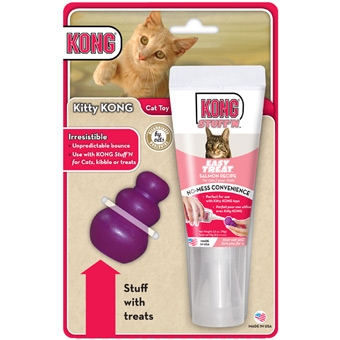 UPC: 000000000000
SKU: 06642499
Model Number: CX500
The Kitty KONG combo pack contains a Kitty KONG toy plus a 2.5oz tube of the new Salmon Stuff'N Easy Treat for Cats.

UPC: 000000000000
SKU: 06637838
Model Number: CB4
Designed for active play and includes a rattle sound.
UPC: 000000000000
SKU: 06642498
Model Number: PW4
The KONG Cat Wobbler provides beneficial mental and physical stimulation for the household cat. With its entertaining wobble action, the KONG Cat Wobbler makes playtime fun and rewarding by dispensing small treats.
We are constantly adding new specials to our site. Be sure to check back often!
Sign up for exclusive offers, information and updates!