{category.name}
Please note: All items featured in this catalog may not be available in-store, but can be ordered for you. Call or see store for details!
UPC: 037321001614
Manufacturer: Bonide
SKU: 10203706
Model Number: 21599
3-10-3 Fertilizer; plus VitaminB-1; For use on fruit, vegetables, flowers, trees, bedding plants, etc., to stimulate early and strong root development. Promotes greener, more vigorous growth. Reduces transplant shock. 4 Tbsp./GALLON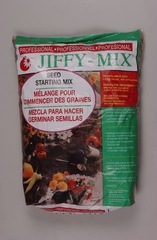 UPC: 033349416201
SKU: 10239096
Professional quality mix of peat moss and vermiculite is ideal for starting seeds and to root cuttings. Lightweight composition for easy handling.
We are constantly adding new specials to our site. Be sure to check back often!
Sign up for exclusive offers, information and updates!