{category.name}
Please note: All items featured in this catalog may not be available in-store, but can be ordered for you. Call or see store for details!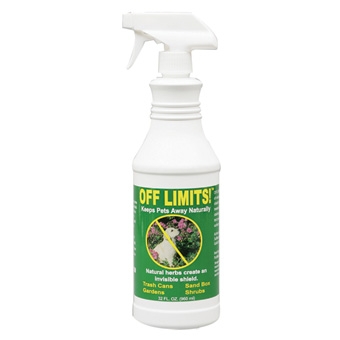 UPC: 000000000000
SKU: 06645921
Model Number: 582000
OFF LIMITS! Spray by NaturVet is a special combination of natural herbs that creates an invisible shield to keep animals from treated areas. Keeps pets away Naturally. OFF LIMITS! is non-staining and easy to use. Safe for use on plants and grass. OFF LIMITS! Spray by NaturVet is made in the USA and has a 100% Money Back Guarantee!
We are constantly adding new specials to our site. Be sure to check back often!
Sign up for exclusive offers, information and updates!