{category.name}
Please note: All items featured in this catalog may not be available in-store, but can be ordered for you. Call or see store for details!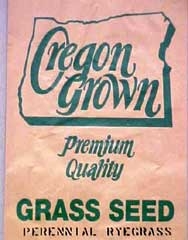 UPC: 053571758801
SKU: 02142691
Ryegrasses can be grown on their own in the northern states for lawns. In many areas of the country, largely because this grass is so versatile, it is incorporated in seeding mixtures with other grasses. Bright green, fast growing, and prolific; the ryegrasses do much for lawns by adding contrasting color to early spring flowers, trees and shrubs.
UPC: 053571700404
SKU: 02142020
Annual bunchgrass. Shiny, dark green smooth leaves. Grows 2 to 3 feet tall. Major uses are mainly pasture although sometimes used by homeowners. 50 lbs
UPC: 000000000000
SKU: 02145143
Model Number: 22760
Ideal for quick growth, erosion control and high traffic areas. Absorbs and releases water to keep seed moist - even if you miss a day of watering. Germinates faster than uncoated seed. No seed is more weed free - 99.99%. Extremely durable fine bladed grass.
We are constantly adding new specials to our site. Be sure to check back often!
Sign up for exclusive offers, information and updates!