{category.name}
Please note: All items featured in this catalog may not be available in-store, but can be ordered for you. Call or see store for details!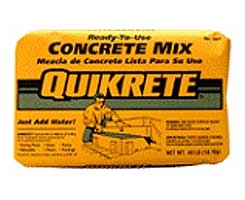 UPC: 039645110188
SKU: 07001601
Model Number: 320250
Original 4000 psi average compressive strength blend of portland cement, sand, and gravel or stone. Just add water. Use for any general concrete work.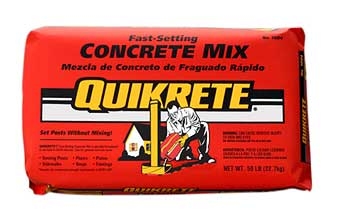 UPC: 039645100455
SKU: 07001612
Model Number: 320250
Pour dry into hole and add water. No mixing required. Use for setting fence posts, mailbox posts and lamp posts. Sets hard in 20 - 40 minutes.
We are constantly adding new specials to our site. Be sure to check back often!
Sign up for exclusive offers, information and updates!