{category.name}
Please note: All items featured in this catalog may not be available in-store, but can be ordered for you. Call or see store for details!
UPC: 749000000000
SKU: 06616195
Model Number: 1225
For the holidays feed your birds with this wonderful Christmas tree. Made with nyjer seed, sunflower hearts, colored safflower, peanut hearts and papaya. Comes with its own hanger and will add a touch of the holidays to your yard this year.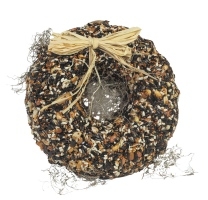 UPC: 000000000000
SKU: 06601330
Model Number: 775153
A decorative way to attract a variety of birds. Ready to feed. Hang on door, deck, fence or tree. Store in a cool place. Ingredients include black oil sunflower seed, peanuts, safflower, red millet, gelatin. 2.25 lb.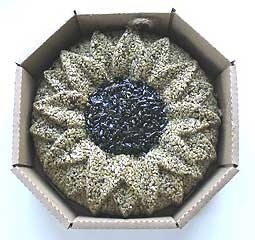 UPC: 749000000000
SKU: 06613525
Model Number: 1363
Loaded with black oil seed it is the perfect gift for the bird lover in your life. The sunflower birdie wreath is packed in a gift box that is ready for any occasion. Packed with the highest quality seeds that the birds will love.
We are constantly adding new specials to our site. Be sure to check back often!
Sign up for exclusive offers, information and updates!